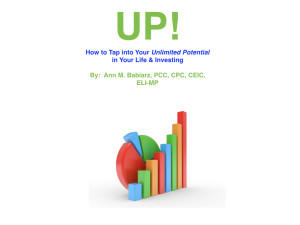 It's time to take control of your life and your financial future.
The American middle class is losing ground and has been for a number of years. After more than four decades of serving as the nation's economic majority, the American middle class is now shrinking in size. Sadly, most of those leaving this station are headed down, rather than up, the income ladder.
Is this you? Have you watched your social strata sink into the abyss over the past few years because of a job loss or other calamity? Perhaps you have gotten accustomed to the "gig" economy where the 40 hour a week job with benefits has gone to the wayside in favor of a contract with more hours, less pay, and no benefits. If so, how is it working for you?
Or, you may be retired and find yourself alarmed at the return you are receiving from bank deposits, treasury notes and bonds, or money market funds. Again I ask, how is that working for you?
Over the last decade and half, the overall attitude towards investing has shifted. What has caused this? in my view it is due to the two market collapses we've seen since the start of the millennium.
In this book, you will learn the following:
Why having a plan for your life an investing is of the utmost importance
7 Levels of energy in your life and investing.
How to minimize the emotions that hinder success and maximize emotions proven to help you succeed
How to recognize and destroy blocks to your success
How to create an effective life and investing plan
and much, much more!
Let Ann show you how to make the emotional and psychological adjustments required to create a solid strategy for your life and investing.
To your unlimited potential!