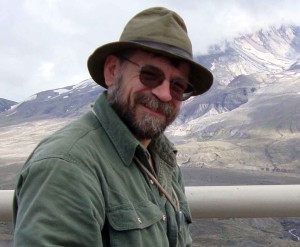 Chris Dewey, PhD
Dr. Chris Dewey is a business and academic professional. He has extensive, proven skills in writing and publishing, teaching, presentation and public speaking, research, mentoring and coaching, as well as strategic planning, tactical implementation and opportunity analysis.
Chris brings an international flavor to his offerings as an affiliate to Ann Babiarz and Associates. He received his bachelor of science from Bedford College, University of London, England, and Master of Science, from University College, University of London, England. His PhD was obtained from Memorial University of Newfoundland, St. John's, Newfoundland, Canada. He is also a certified empowerment coach.
Chris taught as an associate professor at Mississippi State University for more than 25 years, and owned and operated a martial arts academy, building this business to gross sales of more than $1.5 million, before selling it in 2012. He currently is proprietor and manager of Chris Dewey Professional Services, LLC, where he offers life coaching services specializing in holistic life-balance for professionals and entrepreneurs, serving clients from Hawaii to the Netherlands.
As a coach, Chris works with an eye to mind/body/spirit wellness. In his coaching toolbox you will find the experiences of a martial artist, an entrepreneur, a poet, writer and an eternal scholar. If there is one thread that binds these pieces together however, it is the notion of embracing a journey of life-long learning and discovery.
Training as a martial artist since 1968, embracing photography and poetry at about the same time, Chris has published eight books of his work. Chris followed his dreams from England to Canada and then on to the United States where he currently resides in Texas. Since retirement as a professor and the sale of his martial arts academy, Chris has focused on his passion for coaching others to achieve deep, transformational personal change and extraordinary success.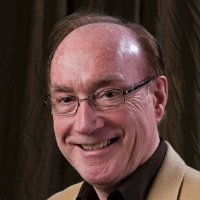 Michael G. Thompson, PhD
Michael G. Thompson, PhD, brings 30+ years of experience as board member, coach and advisor to several startup companies, including acting as Executive Director and CEO of several major medical organizations, and coaching and consulting with entrepreneurs from solo to multinational. In addition to serving as an affiliate coach to Ann Babiarz and Associates, he currently holds a board position with Tracy Medical Resources, Inc., and is President and CEO of Interlude Executive Coaching.
After receiving his Bachelor of Science in Humanities, he obtained his Masters of Arts in Divinity, followed by a Doctorate in Pastoral Psychotherapy. He is a certified empowerment coach and certified emotional intelligence coach.
Mike adds teaching undergraduate and graduate levels at Northwestern University and Kellogg School of Management in Evanston Illinois, as well as at National-Lewis University, Illinois Institute of Art, DePaul University, and Kendall College to his impressive CV. With numerous published articles and speaking engagements as an invited guest at various conferences, before business and community groups, and on broadcast radio programs, he brings a rich and unique perspective to the world of the entrepreneur.
Moreover, Dr. Thompson offers entrepreneurs a background in strategic vision and planning, with an ability to think globally and understand the interrelatedness of decisions as it affects any size business; implementation skills, whereby steps and processes for implementing a plan or project to successful completion are bridged; as well as mentoring techniques for individuals to bring together diverse skill sets, combined with the ability to promote chosen objectives and vision that gets results.
We are pleased to have Mike on our team, where he helps our clients be extraordinary and achieve consistently positive results.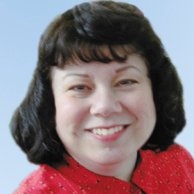 Annmaria Farbizio
Annamaria Farbizio has been interested in writing since she published a magazine at the age of eleven with her eight-year-old sister as co-publisher. She was talked out of pursuing a degree in English by well-meaning parents who wanted to be sure she was employable. She received her degree in mathematics and went forward to teach in a private school. While there, she wrote a series of math textbooks, which she submitted to several publishers. Her textbooks were never published, but she received a job offer for an editorial position and went on to work in various facets of educational publishing and ed-tech for over 15 years.
In 2005 she returned to one of her first loves—writing storybooks for children. Under her own imprint and as a part-time venture with her husband, she's sold over 50,000 of her own books and educational products for children. In 2013 she expanded her products and services by joining Elance/UPwork. She's now ranked in the top 180 writers out of over ¼ million writers registered. Often working as a ghostwriter, she's written over 3 million words on projects as diverse as children's poetry, wedding lyrics, science articles, and business how-to guides. She's been a mentor and coach for other writers who wish to boost their professional skills and profits. With a breadth of experience in the publishing industry from concept through production, Annamaria has expertise in both traditional publishing and self-publishing. She's an upbeat coach who can help you minimize your weaknesses, maximize your strengths, and help you meet your publishing goals.
K. Lee
Since the 1960's K. Lee has been asking challenging questions, and in the process those asked either retreat or find themselves in the midst of dramatic growth. Over the years these questions have proven to be challenging for family, friends, teachers, employers, thousands of clients and most everyone else who has been engaged. Early on the questions were brash, abrasive and to be blunt, simply annoying. There were those who felt almost interrogated and well beyond irritated.
He was once told that he was a professional heretic. Questioning and challenging things not because he didn't believe or accept them himself, but to see how strongly others held their individual beliefs and in the process uncovering areas where they may elect to grow forward. He still considers that statement a compliment because in his work he truly is committed to serving those who are sincere in their desires to grow forward.
Time of course has a way of softening us and K. Lee is no exception. The questions now posed undoubtedly come from a place of "detached love." He has faced his own share of bumps in the road of life and these bumps have certainly provided him with ample doses of humility and relevant experiences allowing him to more fully relate to those he commits to serving. K. Lee has no need, nor even an expectation, of his questions being well received by everyone. In fact, he has found that most people simply aren't all that interested in facing the questions that will, when answered, allow for the maximization of their growth. This is truly ok with him: thus the detachment. It's not that he doesn't care, if anything he cares too much. It's that he has learned that if one person is not ready or willing to be served, another person is, and by moving on to find and to ultimately serve those who are truly ready he demonstrates this detachment each day. He refers to this as "dusting off sandals" and while unconventional in the coaching field, K. Lee has developed four specific criteria for those he works with. Additionally, the questions he asks come from a desire to truly serve those being questioned.
A selflessness is evident in that the commitment is to uncovering the real issues, the deep feelings and emotions that drive us all and then working to identify the best path for the individual to meet their now clearly identified wants, needs and desires. K. Lee is quite clear that he generally doesn't have the answers you are looking for, but he will ask the questions that will assist you in finding them.
For it is in our exploration of these hard questions is where we find the opportunities for us to grow. Questions asked to learn where you are, who you are and what matters to you. More questions asked to learn where you want to go, why and how that matters to you. Additional questions asked to learn the ideal path for your journey from where you are to where you are committed to growing.
While traveling along the path, by your side, K. Lee will also ask you questions to hold you accountable and to keep you on track as well as questions to assist you in being grateful and appreciating each step of the journey.
In this process he will adapt and adjust his communication to best serve you, the client, as his unique approach is fully committed to keeping all focus on first identifying and then on meeting your legitimate wants, needs and desires. You will be fully heard, and understood, perhaps more heard and understood than you are used to, and maybe more than you find comfortable. This placing the client fully ahead of himself is a demonstration of the type of love K. Lee possesses for each client with whom he is fortunate enough to work.
Since the early 1990's when he started turning his asking of questions into his career, K. Lee began working with real estate agents, brokers, developers, builders and investors. Word of mouth quickly brought him clientele in the mortgage, title, insurance and escrow fields as well. Over the years, he has had the good fortune to serve people ranging in age from 7 years old to those well into their 80's. He has worked with homeless and billionaires. Athletes from high level, nationally ranked juniors, to professionals in multiple sports. CEO's and addicts of every sort have benefited from his not having the answers, but instead consistently improving his abilities to ask the right questions. Even today, over half of his clientele are still finding their way to him from the real estate world via word of mouth.
K. Lee has spoken in front of groups ranging from dozens of people to 12,000+ He has conducted over 15,000+ coaching/consulting calls, over 2,000 training calls and over 1,000 webinars. His lifetime of work creating and developing "Servant Communication" has become his passion, and is now being shared with those who are committed to intentionally creating higher quality relationships in all areas of their lives and in so doing to developing their own lives worth living.
"Meaningful growth occurs only outside of our comfort zones. When we are stretched and challenged the opportunity for growth exists. Our existing beliefs, paradigms and positions seldom challenge us. If we seek growth, we would be wise to seek those who challenge us. To experience maximum growth, seek those who challenge us from a place of being as committed to our growth as we are, from a place of pure love." – K. Lee
Are you willing to set aside comfort in favor of creating your life worth living?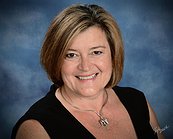 Aniko Rigo Neumann
Is 'this' is all there is for us in life? Why are we stuck? Have we already lived our best days? Is it too late for us? Are we with the right life partner? Will our dreams and desires ever come to fruition?
Only if we are ready to do what needs to be done for as long as it takes to create lasting transformation can we go from stagnant, same sh't – different day, complacent life, to the life we truly desire.
The journey is not for the faint of heart. Yet is there a better investment than self fulfillment, which impacts the quality of our relationships, the quality of our work, the quality of our joy, happiness, and freedom?
Aniko Neumann is a Master Certified Life Coach, and certified NLP/ Hypnotist. Using tools and techniques based on behavioral psychology, NLP, hypnosis, and other proven methods and strategies, she helps YOU create YOUR life solutions and successes as YOU desire them.
Aniko is also a Travelista, Language Guru (trilingual), Devoted Questioner of All Things, and a Passionate Nurturer.
Aniko stands at the ready to serve you…
———–
—
Aniko Neumann
Master Certified Life Coach
Neurolinguistic Hypnotist